Description

How to Use

FAQs and Tips

How to Order
Description:

Sanitary high pressure piston dual pump is used for the sanitary transfer of a large sample of fluid with continuous pressure. The flow rate is controllable.

Application:

Sanitary pump is used with Genizer online liposome extruders for testing preparation of liposomes and lipopolyplex for drug and gene delivery. Sanitary ProdPump is made with sanitary

grade materials.

Performance:

Sanitary high pressure piston dual pump can be used with Genizer online liposome extruders for manufacture production of liposome and lipopolyplex with continuous pressure. Sanitary high pressure piston dual pump is movable and compliant with FDA and GMP sanitary standards.

Specifications

Catalog No.

ProdPump-1500

ProdPump-1000

ProdPump-800

ProdPump-500

ProdPump-300

Flow rate

80L/hr

100L/hr

120L/hr

180L/hr

200L/hr

Min. Sample Size

200mL

200mL

200mL

400mL

400mL

Max. Pressure

1500bar

1000bar

800bar

500bar

300bar

Dimensions(cm)

140 × 70 × 40

140 × 70 × 40

140 × 70 × 40

140 × 70 × 40

140 × 70 × 40

Weight

200 kg (260lbs)

Max. Temp.

80ºC (176ºF)

Power

380V/440V

Cleaning

Flush to clean

Application

Pump to liposome extruder in production scale, sanitary transfer of liquid; stainless pump, sanitary pumping of the liquid in pharmaceutical or biological applications, oil, alcohol, emulsion, liposomes, sticky liquid and solid suspension, nano or fat emulsion, nano dispersion, cell disruption

Sterilization

Flush to clean/CIP/SIP

Standard Features

Parts

1 Diamond interaction chamber

Control System

High pressure programming control systems®: touch screen, speed control, auto stop control by volume, time, pressure or temperature, settable volume control as low as 20 mL, display of flow rate and time, overload protection

Pressure Gauge

Electric

Inlet Type

2" tri-clamp

Outlet Type

2" tri-clamp

Inlet Reservoir

1L stainless cylinder or online

Outlet Reservoir

1L stainless cylinder or online

Product Material

316L stainless steel, tungsten carbide, viton, teflon, UHMWPE

Material Standard

Sanitary grade, FDA, GMP

Warranty

1 year against any manufacturing defects

Option Features

Parts

High pressure extruders, homogenizing valves, heat exchanger

Cooling System

Sanitary heat exchanger (HPE350 or HPE450)

Detector

Pressure gauge, pressure transducer, temperature transducer

Intlet Type

Luer or 1" or 2" tri-clamp or 3/8" high pressure coupling

Outlet Type

Luer or 1" or 2" tri-clamp or 3/8" high pressure coupling

Inlet Reservoir

1 liter, 2 liter stainless steel open reservoir; 2 liter, 5 liter pressurized stainless steel reservoir; online or tank

Outlet Reservoir

Online or tank

Cylinder

Titanium high pressure cylinder (resistant to strong acid and base)
Varieties of Inlet and Outlet for ProdPump
Inlet: syringe; open container; stainless steel cylinder
Outlet: syringe; open container; stainless steel cylinder



Disassemble the seal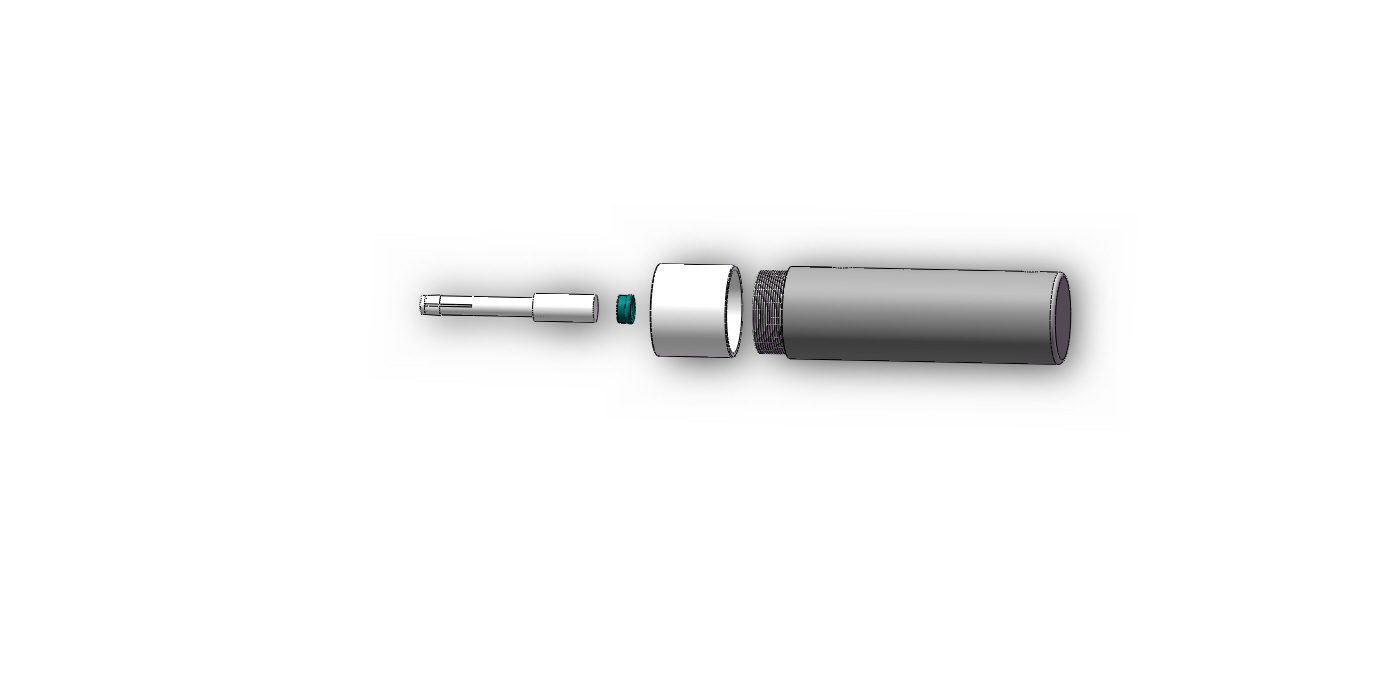 Assemble the seal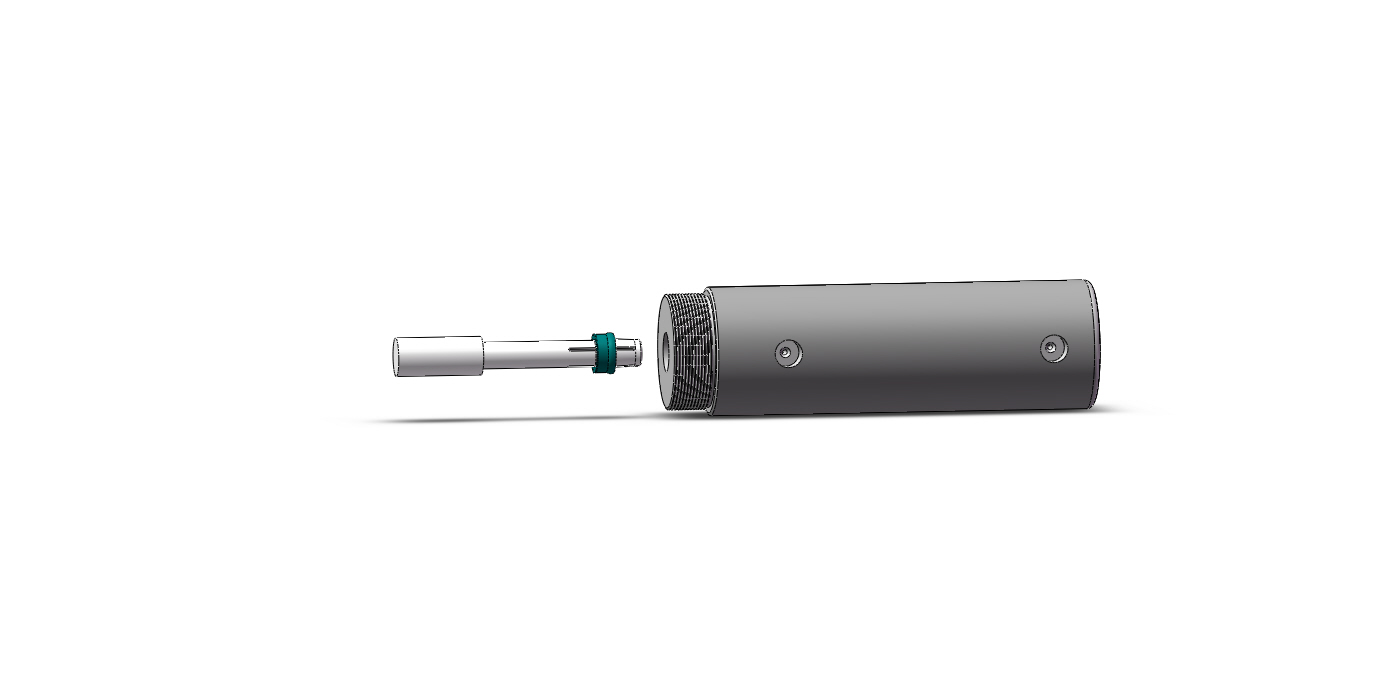 Pressure and chamber selection for various applications with NanoGenizer

| | | | | | | |
| --- | --- | --- | --- | --- | --- | --- |
| Cells | Mammalian cell | Insect cell | Bacteria cell | Yeast cell | Algae cell | Spore |
| Sample | CHO|Hela | Sf9|Sf21|H5 | E. Coli | Yeast | Green algaea | Ganoderma |
| Pressure | 600-800bar 8500-11500psi | 600-1000bar 8500-14500psi | 800-1000bar 11500-14500psi | 1200-1400bar 17500-20000psi | 1200-1500bar 7500-21500psi | 1300-1600bar 18500-23000psi |
| Chamber | F20Y, F20Y-RT | F20Y, F20Y-RT | F20Y, F20Y-RT | F20Y, F12Y | F20Y, F12Y | F20Y, F12Y |
| | | | | | | |
| --- | --- | --- | --- | --- | --- | --- |
| Emulsions | Oil in water emulsions | Water in oil emulsions | Oil emulsion | Food | Liposome (o/w) | Liposome (w/o) |
| Sample | Fat emulsion | Cosmetics | Fuel | Milk | DOX | DNA|lipopolyplex |
| Pressure | ~20,000psi | ~10,000psi | ~20,000psi | ~10,000psi | ~20,000psi | ~8,000psi |
| Chamber | F20Y, F12Y | F20Y | F20Y, F12Y | F20Y | F20Y, F12Y | F20Y |
| | | | | | | |
| --- | --- | --- | --- | --- | --- | --- |
| Dispersions | Pigments | Creams | Battery | Particle aggregation | Graphene | Nanotubes |
| Sample | Inks, Coatings | Creams | Lithium/Solar cell | Nano fibril | Graphene | Carbon Nanotubes |
| Pressure | ~25,000psi | ~20,000psi | ~20,000psi | ~25,000psi | ~20,000psi | ~20,000psi |
| Chamber | F20Y, F12Y | F20Y, F12Y | F20Y, F12Y | F20Y, F12Y | F20Y, F12Y | F20Y, F12Y |
1.
Order the unit from your local agent
(recommended)
2.
Add the item to the cart, get an online quote from our website and confirm the order and payment accordingly
(recommended and quick)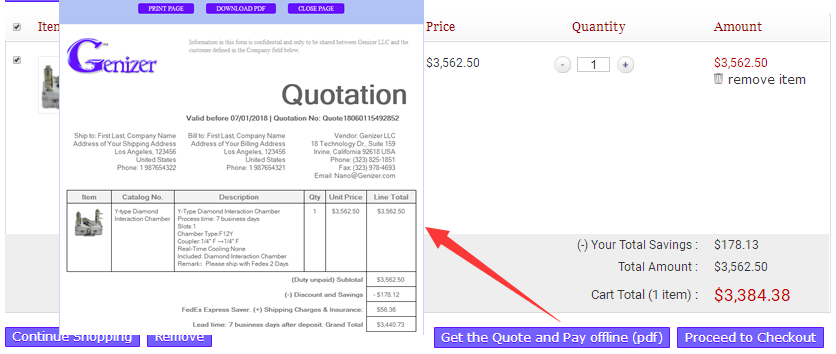 3.
Email us to get a quote
4.
Order and pay online from the website if the total amount exceeds $3,000.00.